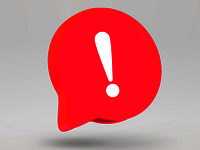 WEEE and ElektroG: Marketplaces check registration as of 1 July
Complete WEEE Germany registration quickly now
From 01.07.2023, marketplaces must check your WEEE registration with the EAR foundation - If your electrical equipment is not properly registered, marketplaces may not allow you to offer it.
We are certified
according to ISO 9001:2015 (quality management) and 14001:2015 (environmental management)
ISO 9001 Quality Management
"Group-wide quality management system"
Our quality management system ensures that all services are always aligned with the needs and expectations of our customers. In addition, clear definitions of business processes and procedures have been created, which will ensure consistent reliability of our services and technologies deployed.
In this way, we have created a lasting and, above all, sustainable basis for the continued success of the group of companies in order to continuously fulfil the trust placed in us by our customers in the best possible way.
ISO 14001 Environmental Management
"Group-wide Environmental Management - Acting Consciously"
As part of our work as a service and consulting company in almost all areas of environmental legislation and product safety, one of our daily tasks is to deal with resource protection, waste avoidance and sustainability aspects. However, for us, this does not stop at simply fulfilling duties and laws for our customers; instead, we also perceive see this as one of the highest duties for ourselves and our environment.
With our certification according to DIN EN ISO 14001:2015, we have now taken the next step towards becoming an environmentally friendly and sustainable group of companies. We have thus established a sound and globally recognised basis that will support and ensure the continuous improvement of our environmental performance, as well as the achievement of our environmental goals.
Free Advise and Consulting
You can reach us from Monday to Thursday between 8 am and 6 pm and on Friday between 8 am and 5 pm. Just give us a call!