take-e-way WEEE Full Service
take-e-way's WEEE Full Service is suitable for companies looking for one single partner for all tasks and obligations of the Electrical and Electronic Equipment Act (ElektroG) in Germany: Registration, consulting, provision of guarantee and trusteeship, input and output reporting, disposal organization, monitoring etc. Furthermore, take-e-way offers a special WEEE insurance that saves you from the costs and administrative efforts when it comes to disposal orders by the German authorities.
Thus, the WEEE Full Service solution is suitable for all companies that do not want to use their own resources and wish to achieve 100 percent certainty of product costs in complying all WEEE requirements. The German WEEE Full Service by take-e-way offers to you: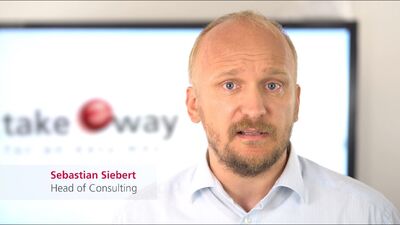 take-e-way WEEE Full Service
offers a fixed calculable price guarantee. This means that the sum of later obligations for collections by the EAR has no further impact on costs (with the exception of EAR fee notifications)
offers its own approved collective guarantee system
offers the trusteeship demanded by law
performs registration reliably within a few days
performs the regular necessary updates
takes over all monthly and annual reporting obligations (quantity reports) according to information provided by the manufacturer
performs the regular necessary guarantee increases
monitors all relevant deadlines
consults in all issues concerning the ElektroG (e.g. hardship cases, brand registrations, failed registrations, guarantees that are no longer accepted)
also takes over and successfully concludes incomplete, problematical registrations
replaces guarantees that have become invalid – also retroactively
takes over law-compliant collection and recycling of waste electrical and electronic equipment (WEEE)
provides its nationwide disposal network
ensures a permanent low price level through regular negotiation of conditions with its disposal firms
takes over arrangements with the coordination offices
takes over the scheduling of incoming disposal orders
guarantees the collection and recycling of WEEE solely by approved and certified specialized disposal firms
takes over the entire verification procedure with regard to recycling quotas
That means: take-e-way handles all tasks resulting from the ElektroG, as far as legally permissible
Get your first offer from us now!
Free Advise and Consulting
You can reach us from Monday to Thursday between 8 am and 6 pm and on Friday between 8 am and 5 pm. Just give us a call!