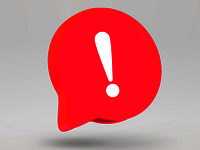 WEEE and ElektroG: Marketplaces check registration as of 1 July
Complete WEEE Germany registration quickly now
From 01.07.2023, marketplaces must check your WEEE registration with the EAR foundation - If your electrical equipment is not properly registered, marketplaces may not allow you to offer it.

EPR Regulations for
Sport & Leisure Products in France
Do you have problems complying with EPR regulations for sports and leisure products in France?
Complicated bureaucracy and regulations, language barrier
Difficult quantity reporting processes
Contact us for help with UIN registration in France.
The French anti-waste law or circular economy law AGEC (loi anti-gaspillage pour une économie circulaire) obliges the legally defined producer to collect and process the waste generated by its products at the end of their life cycle.
Do I have to apply for a UIN?
Which product categories must be registered?
How will take-e-way help me?
Apply for UIN registration now