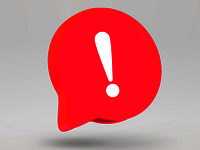 WEEE and ElektroG: Marketplaces check registration as of 1 July
Complete WEEE Germany registration quickly now
From 01.07.2023, marketplaces must check your WEEE registration with the EAR foundation - If your electrical equipment is not properly registered, marketplaces may not allow you to offer it.
Find out more
take-e-way News / 06/05/2023
Register under ElektroG immediately
Operators of electronic marketplaces and fulfilment service providers must check from 1 July 2023 whether manufacturers/retailers have duly registered their electrical and electronic equipment with the EAR Foundation and may otherwise not be allowed to facilitate the offering or provision of their electrical appliances. Check here if you need a WEEE registration in Germany.
trade-e-bility News / 06/05/2023
Product Safety Regulation adopted by EU Council
The new regulation will strengthen product safety and consumer protection. It will also make it easier to repair, return or replace unsafe products.
trade-e-bility News / 06/05/2023
EU states vote for Digital Product Passport
Sustainable products are to become the standard in the EU. In future, only products that are durable and repairable, as well as reusable and recyclable, and that comply with the…
take-e-way News / 06/05/2023
Copyright fees soon also for games?
Games manufacturers have so far not made use of the private copying remuneration from the manufacturers of PCs, smartphones and storage media and have now founded a collecting…
take-e-way News / 06/05/2023
Implementation of the Single-Use Plastics Directive in Poland
On 14/04/2023, the Polish Parliament has passed a law implementing the provisions of the Single-Use Plastics Directive (EU) 2019/904 into the Polish legal system.
trade-e-bility News / 04/27/2023
Triman required in Braille?
Besides labelling via writing and symbols, haptic representation would be a second sensory channel. An extended packaging Triman for all in Braille looms here.
take-e-way News / 04/27/2023
WEEE admonitions for quartz watches in Germany
The party filing the admonition bases its claims on competition law and demands, in addition to the submission of a cease-and-desist declaration with a penalty clause, the reimbursement of costs on the basis of a value in dispute in the amount of € 4,000.00.
take-e-way News / 04/27/2023
Assemblers and promotional suppliers are ElektroG producers?
Assemblers, companies that only assemble the electrical and electronic equipment (i.e. computers) with different components, can be producers according to ElektroG. A promotional product supplier can be a producer with a registration obligation if he produces electrical and electronic equipment himself and labels these with his own brand name.
trade-e-bility News / 04/12/2023
Have products tested quickly by June
Free riders benefit from low costs because they sell unregistered goods and ignore product compliance? Not for very much longer. As early as June, Amazon will deactivate anyone who…
take-e-way News / 04/12/2023
Amazon EU shops affected by WEEE Germany
"If you don't take action, your non-compliant ASINs may be deactivated in Germany from 5 June. This means that your listings in other EU shops will also be affected and you will no…
trade-e-bility News / 04/12/2023
Advertising with CE marking liable to admonition
As misleading advertising with self-evident facts, formulations such as "CE-tested" or "CE-certified" are anti-competitive according to Section 5 (1) sentence 2 no. 3 of the German Unfair Trading Act (UWG) and are liable to an admonition.
take-e-way News / 03/28/2023
Amazon demands WEEE registration by 5 June
As of that date, Amazon will begin suspending non-compliant offerings in order to meet the statutory EPR requirements in good time.
trade-e-bility News / 03/28/2023
EU to regulate environmental claims and labels
The proposal aims at explicit advertising claims, such as: "T-shirt made from recycled plastic bottles", "climate-neutral shipping", "packaging made from 30% recycled plastic" or "ocean-friendly sunscreen". According to the EU Commission's proposal, companies that make voluntary environmental claims about their products or services must comply with minimum…
trade-e-bility News / 03/28/2023
Provisions to promote the repair of goods
The Directive on the Sale of Goods provides that consumers may, for a period of two years, require the seller to repair or replace, free of charge, a piece of merchandise if there are defects which are due to the non-conformity of the item in question with the contract of sale. Manufacturers of goods such as televisions or dishwashers that are subject to the…
trade-e-bility News / 03/28/2023
News regarding the Digital Product Passport (DPP)
One objective of the measure is to provide access to relevant information and to enable the competent national authorities to carry out their duties.
trade-e-bility News / 03/28/2023
New energy labelling for tumble dryers
The aim is to take into account the technical development in energy consumption over the last 10 years and to bring the classification back from the current A++ to D to the classes A to G.
trade-e-bility News / 03/08/2023
Amazon requires proof of product conformity
As of now, it is the responsibility of the seller or vendor on Amazon to ensure in good time that products, including packaging, comply with the legislation applicable. Moreover, product safety and compliance guidelines must be adhered to. It is recommended to upload the requested information by the due date to avoid a possible suspension of your offerings…
take-e-way News / 03/08/2023
Extended Producer Responsibility in Finland
Today we would like to inform you about upcoming changes in Finland. These concern packaging, batteries, disposable plastics, balloons, wet wipes, beverage cups, fishing equipment, tobacco products, textiles, cosmetics and medical products.
trade-e-bility News / 03/08/2023
New ecodesign requirements for tumble dryers
In addition to new limits on standby consumption of the units, lists of spare parts in particular are required to be kept for 10 years after the last unit has been sold.
take-e-way News / 03/08/2023
Environment Committee votes for single-use plastic levy
Companies that produce single-use plastic products such as to-go cups, lightweight carrier bags, wet wipes, balloons, tobacco filters and plastic parts for fireworks are now to pay an annual levy into a central single-use plastic fund managed by the Federal Environment Agency. Amendments to the legislative draft now provide, among other things, for the law…
take-e-way News / 03/08/2023
Bundesrat calls for ban on disposable e-cigarettes
In the opinion of the Bundesrat, at EU level the orientation of the planned Ecodesign Regulation towards the circular economy and resource protection could, among other things, but not exclusively, be suitable for preventing disposable e-cigarettes from being placed on the market.
take-e-way News / 03/01/2023
Authorised representative for packaging in Spain
Wholesalers from abroad are also obliged to register in the Spanish producer`s register via an authorised representative if they sell packaged products to distributors in Spain.
take-e-way News / 03/01/2023
EU proceedings against labelling in France
The provision of waste sorting instructions to consumers is currently not governed by harmonised EU rules. National laws adopted in this field shall not create unnecessary burden internal market trade.
trade-e-bility News / 03/01/2023
PFAS to be regulated more strictly
PFAS are found as active substances e.g. in rainwear, mobile phones and solar panels. Following a proposal submitted by Germany, Denmark, the Netherlands, Norway and Sweden, another wide range of PFAS is now to be subjected to regulation.
trade-e-bility News / 03/01/2023
Labelling regulations in Europe
In the EU, various labelling regulations for non-food products exist. Currently, the focus is on labelling of packaging. A common idea of labelling has been introduced decades ago, however some countries established their own labelling requirements. Our webinar "Labelling regulations in Europe" on 20 March from 10 a.m. (CET) will provide an overview of the…
trade-e-bility News / 03/01/2023
How to stay compliant?
In our webinar "How to stay compliant?" on 20 March from 1.30 p.m. (CET) we will answer the most frequently asked questions for EPR-topics (EPR = Extended Producer Responsibility containing WEEE, Batteries, Packaging etc.). We will highlight how to stay compliant to fulfil the requirements of E-commerce platforms. We also will present what has changed in…
take-e-way News / 02/15/2023
Amazon validates WEEE registration
As take-e-way customers report, Amazon is already taking its forthcoming inspection obligation under the German Electrical and Electronic Equipment Act (ElektroG) very seriously. For instance, take-e-way has an Amazon letter with the subject "Action needed - EPR Requirement for EEE", in which Amazon requests its sales partners to enter the WEEE registration…
VERE e.V. News / 02/15/2023
ZPÜ demands device levy for cloud services
According to information from our partner law firm Vy, manufacturers, sellers and importers of IT equipment can also be affected if they offer cloud services, e.g. as an additional option. Lawyer Dr. Urs Verweyen of Vy has requested VERE e.V. for support in the matter.
take-e-way News / 02/15/2023
Declaration for packaging in Malta
In accordance with the compliance guidelines established by the Environment and Resources Authority (ERA) in Malta, producers of packaging or packaging material placing less than 100 kg of packaging per year on the Maltese market are required to submit a declaration form.
trade-e-bility News / 02/15/2023
Sales ban for lamps with old energy label
From 1 March 2023, retailers must ensure that old stock is also embellished with a new energy label and that incorrectly labelled goods can no longer be sold as of March.
trade-e-bility News / 02/15/2023
Labelling for products in contact with drinking water
This project simplifies the marketing of products used in drinking water installations, such as pipes and bathroom fittings.
take-e-way News / 01/30/2023
UK WEEE registration or termination
As there is always confusion when a WEEE registration is to be terminated in the UK, we wish to provide you with the following background information.
take-e-way News / 01/30/2023
Disposable e-cigarettes ban in Bavaria and Scotland
As reported by Recycling Magazine, the Bavarian state government passed a Bundesrat initiative at its meeting on 10 January 2023, calling on the federal government to lobby at EU level for a ban on the sale of such disposable products. In addition, the BBC reports that the Scottish government will also consider a ban on single-use cigarettes.
trade-e-bility News / 01/30/2023
SVHC list extended by 9 substances
Among the new candidates are flame retardants (CAS No. 79-94-7), which are used e.g. in printed circuit boards, or melamine (CAS No. 108-78-1) used in Formica products and insulation boards.
trade-e-bility News / 01/30/2023
Revision of the EMC Directive
In January 2020, the EU Commission launched a project to evaluate the existing EMC Directive 2014/30/EU (Electromagnetic Compatibility). This evaluation examined whether the policy continues to serve its purpose. The final paper was published on 12 January 2023.
trade-e-bility News / 01/30/2023
EU Toys Directive versus Toys Regulation
The entry into force of the Toy Safety Regulation will further increase the awareness of high-risk products, which should cover the need for a stricter set of rules compared to the existing Toy Safety Directive, especially when it comes to the efficiency of market surveillance.