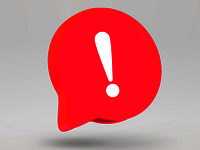 WEEE and ElektroG: Marketplaces check registration as of 1 July
Complete WEEE Germany registration quickly now
From 01.07.2023, marketplaces must check your WEEE registration with the EAR foundation - If your electrical equipment is not properly registered, marketplaces may not allow you to offer it.
Thank you very much for your inquiry! We have this already and will get back to you shortly.
Call us for urgent matters simply by phone: +49(0)40/750687-0.
We look forward to hearing from you.

With Kind Regards,
take-e-way